Diet ✔️ Exercise ✔️aur liver?
HBa1c kam karna ka secret: liver ko tej karo.
Whatsapp:
REAL reports
January '22
8:30 PM
English/हिन्दी
FREE
Benefits
Harsh Doshi
Founder & Nutrition Expert
Reduce your Hba1c without medicines!
An 8-ingredient juice that works on some people
"My HBA1C came down from 11.3 to 6.3 in 3 months, without diet and without exercise!"
RAMINDER ARORA
Mumbai, MH
"My HBA1C fell by nearly 10% in just 24 days!"
Kapil Bhatiya
Surat, GJ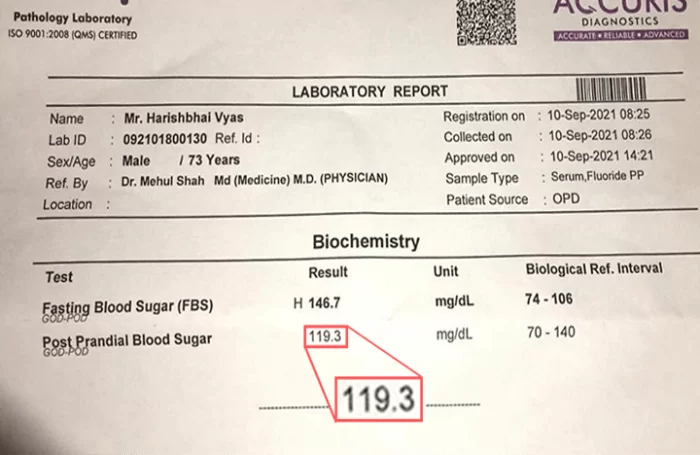 "I was taking medicine since 18 years, and blood sugar was always 120. In 24 days, it came down to 90."
HARISHKUMAR VYAS
Ahmedabad, GJ
"The difference was obvious on my glucometer in a few days"
Ashish B
Mumbai, MH
Harsh Doshi
Co-Founder, Hugg
Harsh Doshi is the co-founder at a functional food company called Hugg Beverages. They make 100% real, food based solutions for a wide-variety of chronic problems. Hugg Beverages is working with 350+ nutritionists and 50 doctors to deliver better patient outcomes.
WHATSAPP US TO REDUCE YOUR HBA1c, NATURALLY