What you will learn
in the 30 minute webinar.
Limited seats available ⚠️
How simple ghar ka khanna can help you REDUCE cholesterol without diet or exercise (with results that show in just a few weeks)
All the 50+ common ingredients that have cholesterol friendly properties (and which ingredients cause the least side effects)
Why Jamun-Karela juice will NOT help you reverse cholesterol(and a list of ingredients that may)
The secret 7-ingredient juice recipe that has delivered cholesterol results for 100+ people in their first 24 days…
HURRY! NUMBER OF FREE SEATS AS OF IS LOW
A 7-ingredient juice that really works
"My triglycerides came down from 218 to 121 in 6 months!"
Aman Dodh
Zirakpur
"My HBA1C fell by nearly 60 points in just 24 days!"
Sunita Kaushal
Chandigarh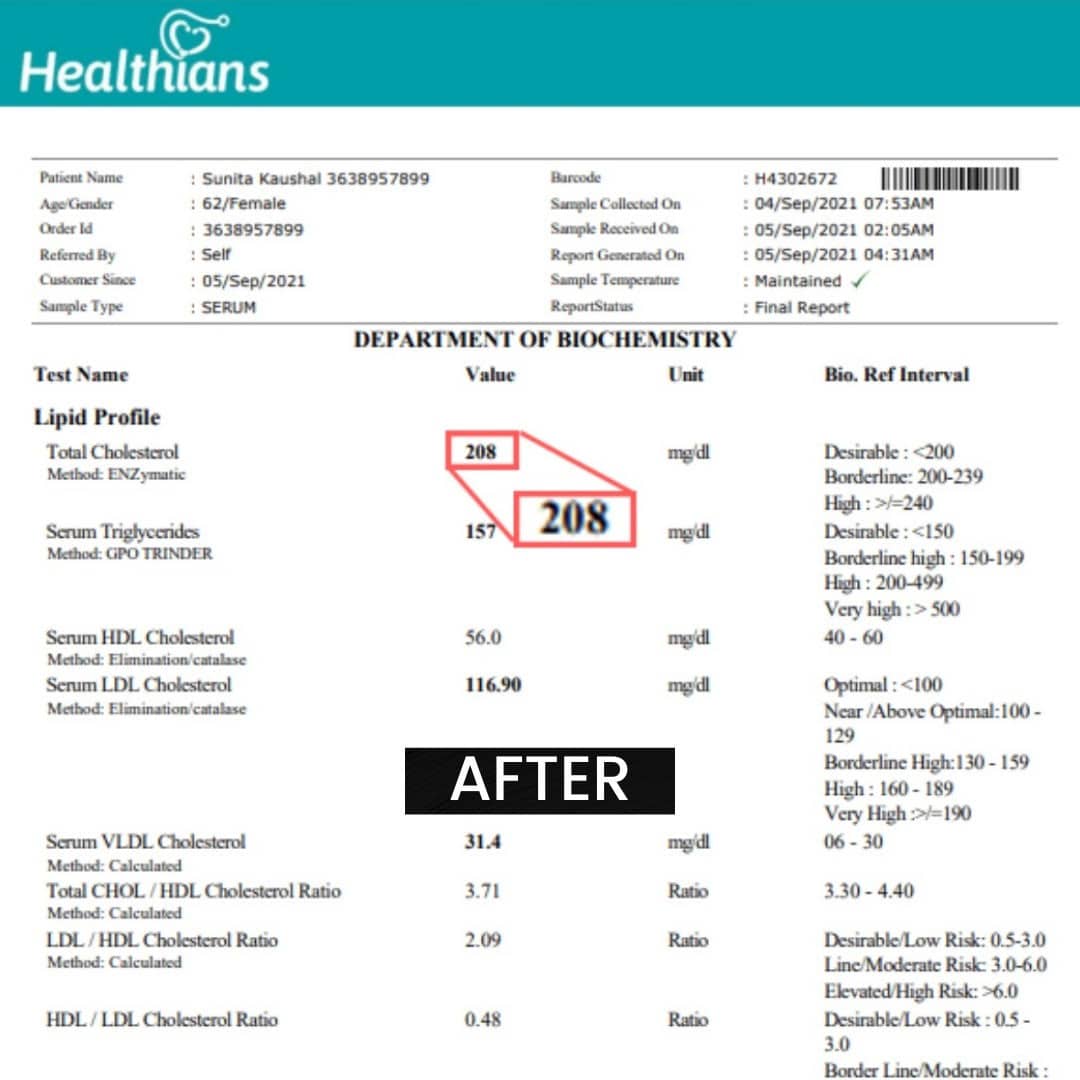 Harsh Doshi
Co-Founder, Hugg
Harsh Doshi is the co-founder at a functional food company called Hugg Beverages. They make 100% real, food based solutions for a wide-variety of chronic problems. Hugg Beverages is working with 350+ nutritionists and 50 doctors to deliver better patient outcomes.