Are you diabetic & have triglycerides 150+?
Our mother was just like you.
Hba1c 9.2 and Triglycerides 183+ in May 2018
✅ HBA1c fell from 9.2 to 5.9!
✅ Fasting down from 208 to 109!
✅ PP down from 262 to 148!
She made only three changes.
#1 Skip breakfast, and eat only two meals a day
(Improves insulin sensitivity)
#2 Don't eat roti and rice on the same day
(Reduces sugar load from diet)
Start every day with an 8-ingredient super juice
(Improves liver and pancreas health)
1246+ people have used these 3 steps…
…to reduce blood sugar on their own!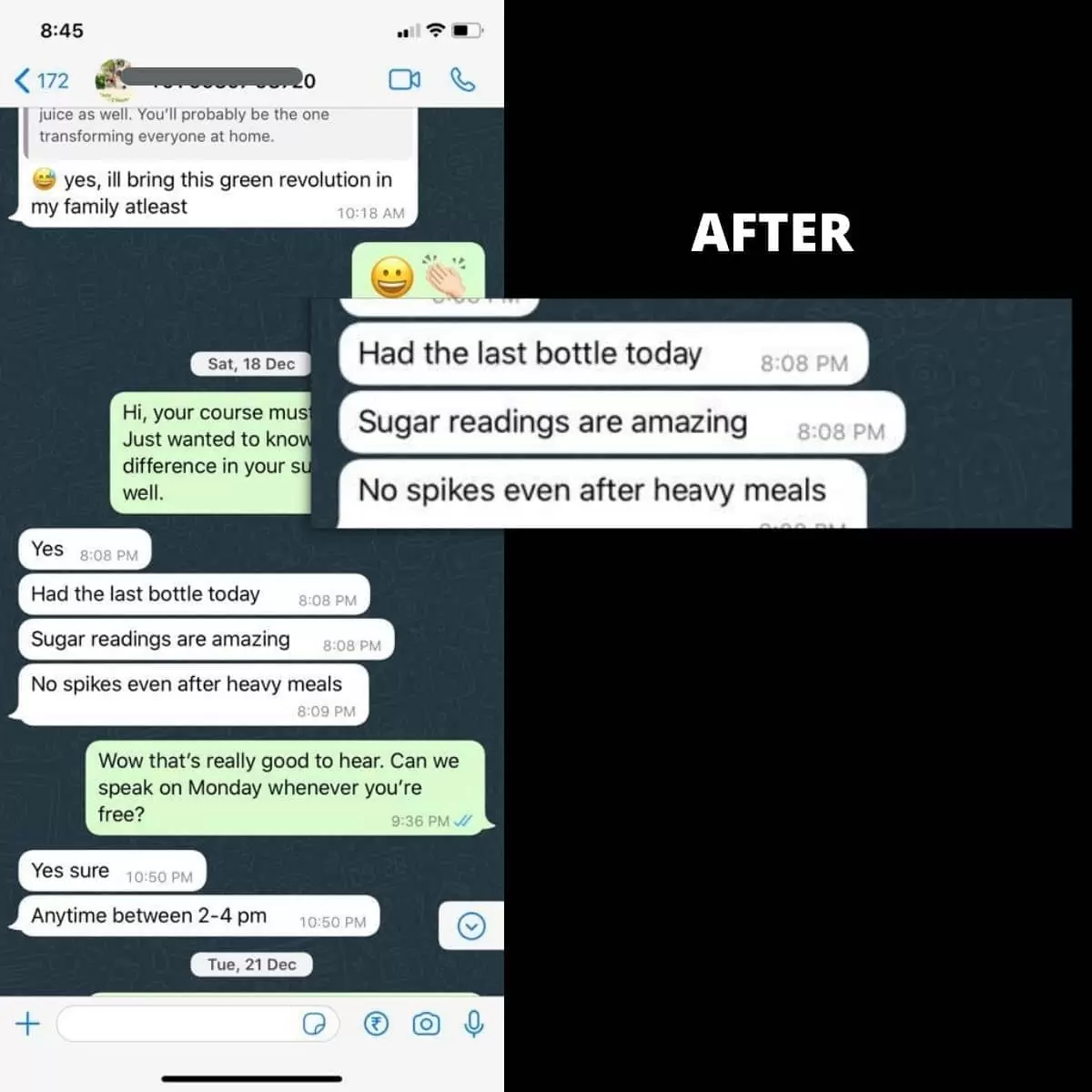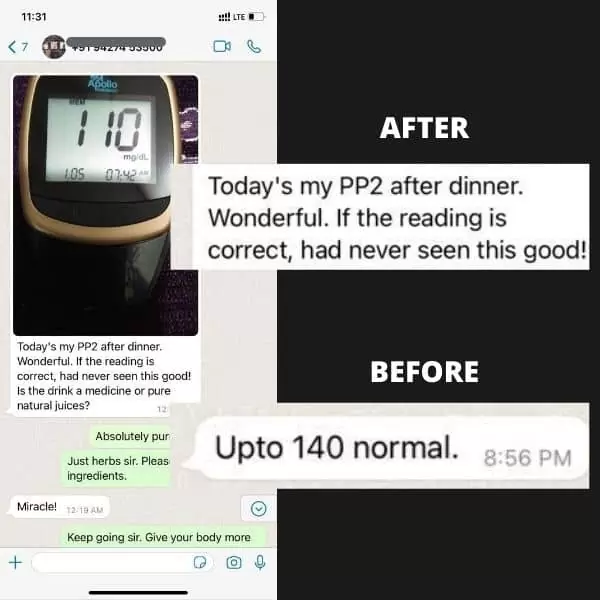 Juice helps your organs to control sugar better.
Less tingling in feet
Small rise after meals
Less acidity / constipation
More energy all day long
If Viral Shah can do it on his own, after 3 diabetologists couldn't solve his case, why can't you?
"I did fasting for 16 hours daily, was on 90% keto diet and exercising for 1 – 1.5 hours daily. Still, my average blood sugar was stuck at 200. When I started the 8 ingredient juice, my sugar dropped from 200 to 160 in just 10 days."
If Mrs. Vandna dropped her hba1c from 11 to 6 on her own, why can't you?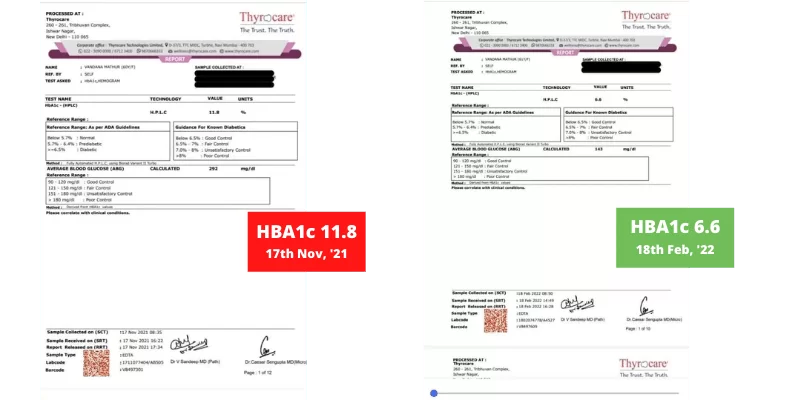 "I replaced maida and aata with ragi flour and bajra flour. I stopped rice, potatoes and sugar. I think this 8-ingredient juice has helped me a lot. My Hba1c fell from 11.8 to 6.6 in just 3 months!"
If Mohd. Yunus took his fasting blood sugar from 400 to 100 on his own, why can't you?
"I replaced maida, and cut rice completely. I had started Ayurvedic medicine but that didn't help. The 8-ingredient juice really helped me get good results. My fasting fell from 259 to 124 in less than 1 month."
Reversing diabetes is not difficult.
Start yourself, today.
Want to know more about us or our juice?
Hit the button below, and we'll help you get started.