Pehele pata hota, toh sugar ki dawa kab ki chod di hoti!
Reduce blood sugar in just 4 days

, naturally. See 3 min video 👇

See the difference in your fasting blood sugar in just 4 days
You may not believe me, but you can believe them
Experiences shared by people who reduce Hba1c by working on their liver
Meet your expert
" Why should we use medicine when food can do the job? "
I have spent the last 6 years studying Indian ingredients and the results of gut health and cardiometabolic health. I am a believer in biochemistry, naturopathy and Ayurveda, and currently am the co-founder at a functional food company called Hugg.
Today, I work with 350+ nutritionists and 50+ doctors to deliver better patient outcomes through traditional, fermented food. I have given lectures to 500+ nutrition students across India on matters of gut and metabolic health.
An 8-ingredient juice that works on some people
"My HBA1C came down from 11.3 to 6.3 in 3 months, without diet and without exercise!"
RAMINDER ARORA
Mumbai, MH
"My HBA1C fell by nearly 10% in just 24 days!"
Kapil Bhatiya
Surat, GJ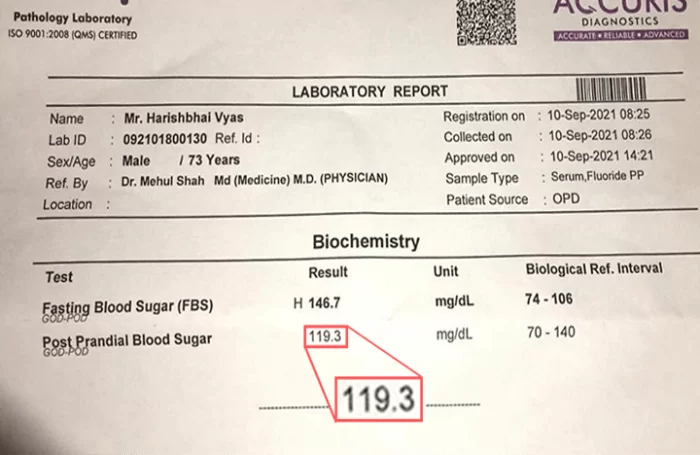 "I was taking medicine since 18 years, and blood sugar was always 120. In 24 days, it came down to 90."
HARISHKUMAR VYAS
Ahmedabad, GJ
"The difference was obvious on my glucometer in a few days"
Ashish B
Mumbai, MH