100% natural juices for frustrating digestive problems
Our juices bring you relief from Day 1
100% natural juices for frustrating digestive problems
Our juices – made with 100% real leaves and herbs – bring you relief from Day 1
No Preservatives
Vegan
Dairy Free
Gluten Free
Soy Free
Stevia Free
About us
"Not everything needs medicine. In fact, food can do what medicine can't: it can soothe, comfort, and calm. That's why we launched Hugg; it's food that makes you feel good."
What a difference a drink can make!
⭐⭐⭐⭐⭐
Very much relieved now!
I had mild IBS. I was able to see the difference within a week itself. After just 24 days, my bloating, digestive issues have reduced, motions are proper now. I feel very much relieved now."
Rachana Singhal
Bangalore, IN
⭐⭐⭐⭐⭐
Nothing else worked before!
"I originally took it for bloating. After using for two months, I lost 4-5 kgs of weight and my acne on skin has also reduced. My digestion also definitely improved too. Absolutely love it."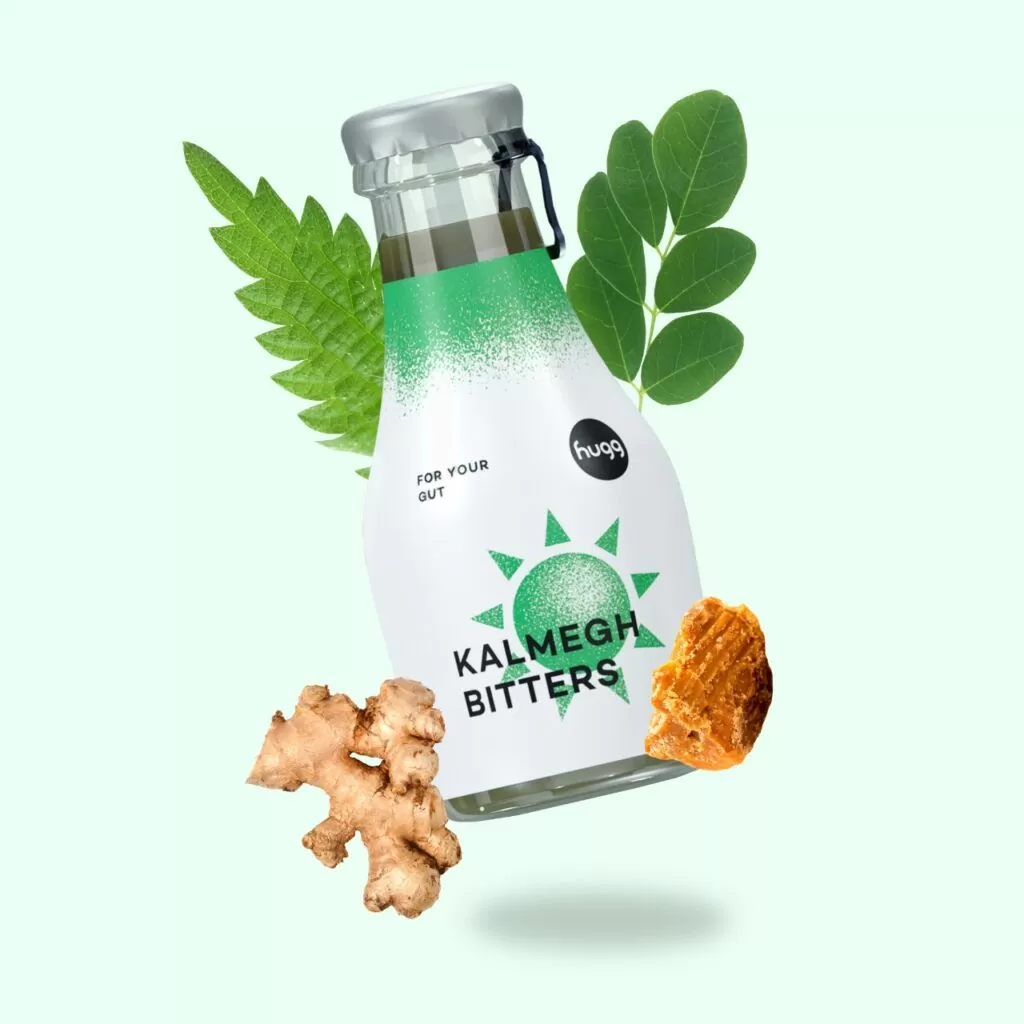 Kalmegh Bitters
❤️ by 300+ nutritionists
Mango Leaf Tonic
❤️ by 2000+ diabetics
Give your body a Hugg.
Maybe, you'll never need a drug.
Ships Pan-India