>20 yr
# years as Diabetic
Purchased Hugg on November 11 (#11609)
How was the experience with Hugg?
I last tested my Hba1c 2 years ago. It was 12.5. My fasting reading used to be 259. After starting Hugg, fasting fell to 183 in 24 days. Then, fasting fell to 128 in 96 days. I did not like the last box, as the product became too bitter for me.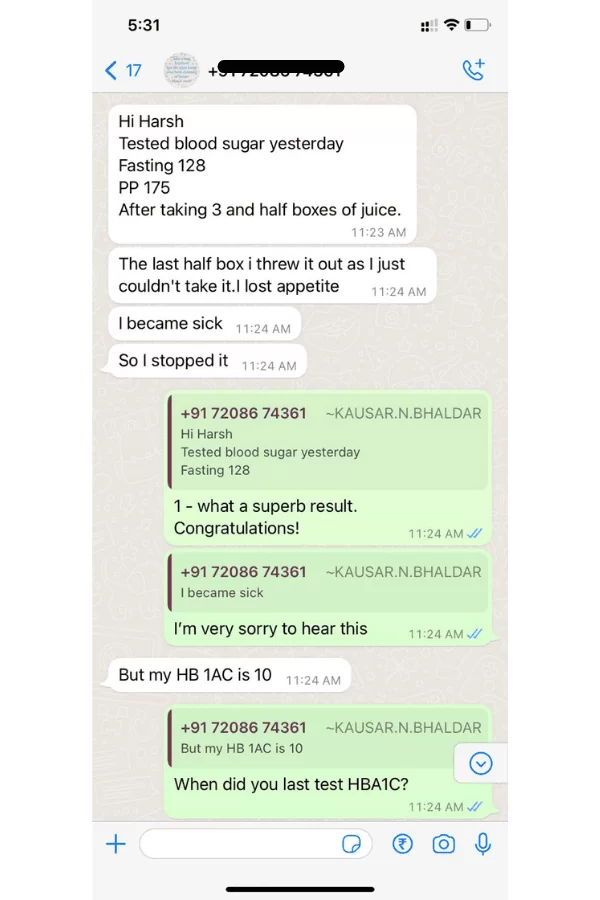 Were you on a diet/medicines?
No I was not on diet.
Never seen the result like this in 10 years.
So powerful.
So real.
So simple.