How bitter food helped me lose 17kgs in 4 months
I was introduced to bitter food in June 2020 by sheer coincidence.
One of the companies that I was supplying to had just launched a functional, bitter drink.
They sent me a sample of 6 bottles as a gift. That's where the story begins.
I'm an authorized dealer of electrical equipment and components, and spend most of my time of the field. I don't have any health conditions, but in June 2020 I weighed 147kgs.

Mradul Lalwani, Vapi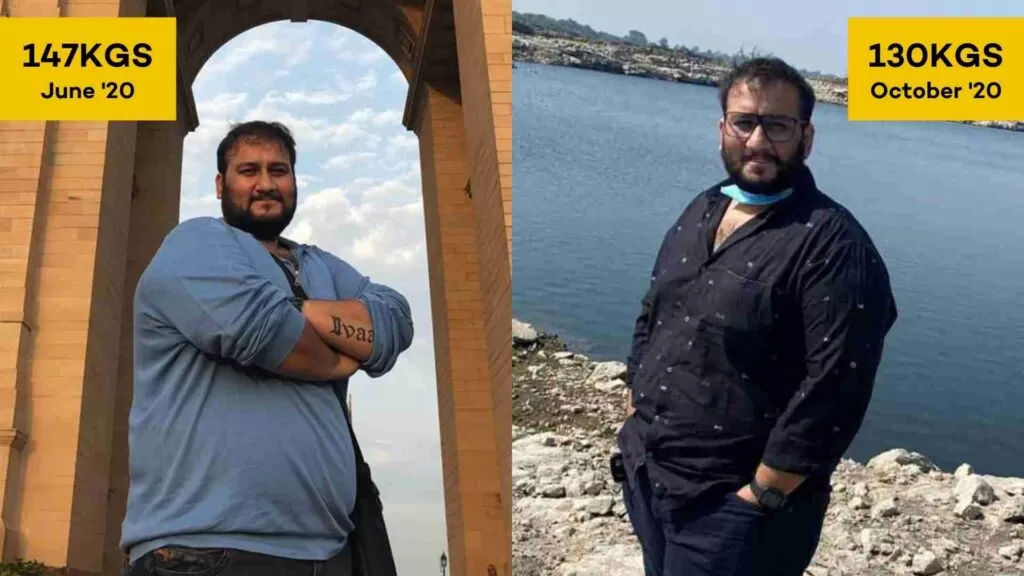 Honestly, I had tried 10-15 different branded products in the past 10 years to lose weight. Nothing worked for me.
I hit the gym and got on a diet, but that didn't last too long either.
I am a real foodie, and I love to eat. Exercise wasn't suiting me either. Eventually, I raised my hands. I never felt slow or unhappy because of my weight, and blood reports never indicated any immediate problem. I wanted to live my life in a fun and free manner. So I came to terms with it:
"Jo hoga dekha jayega."
Then out of nowhere, I got this box of bitters.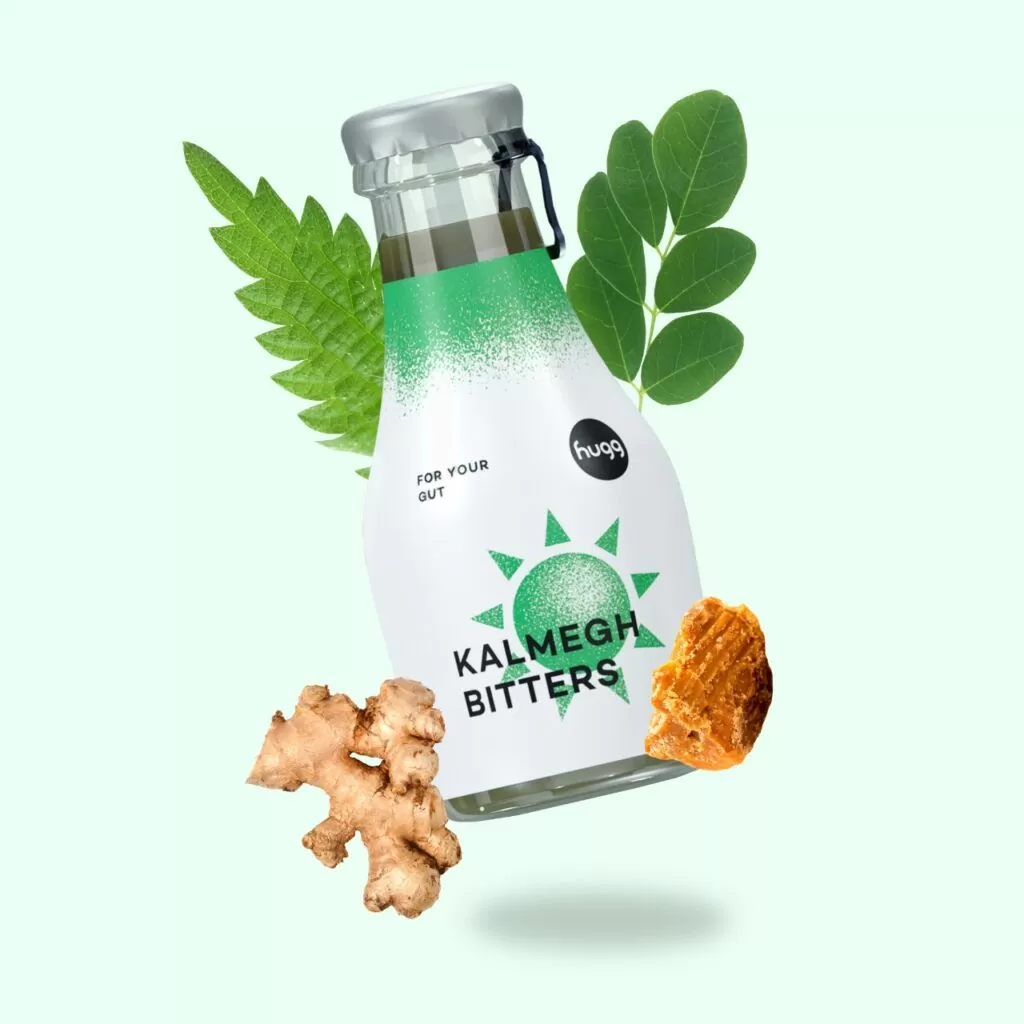 The juice to eat without bloating
❤️ by 300+ nutritionists
Inside were 6 drinks all containing Kalmegh, one of the most bitter foods on the planet.
My father had tried one bottle at home. He found the taste quite bitter.
I tried my first bottle the next day. I was scheduled for a blood test and had to visit a client from there. That meant no food for 12 hours before the test, and at least a few hours after.
The only thing I had in my car: the bitter drink. So, I drank it. What happened next really surprised me.
Is your stomach clean or dirty?
80% of Indians score less than 70/100
I went 18 hours without eating.
I felt extremely energetic. This was a first for me.
I normally need to eat something once every 4-5 hours. I continued it for a few more days and the results were the same. More energy and less hunger. I decided to continue this dose of bitter food for another month.
30 days later, my energy levels had gone through the roof
I felt as fresh and energetic at 8 PM as I did when I wake up in the morning.
There was no change in my daily routine or my diet.
Bitter food was the only addition I had made.
I also noticed I had started to lose some weight. It wasn't a big difference, just 2-3 kgs in the month.
60 days later, my hunger cravings vanished.
I used to eat 6 rotis at a time. Now, I could only eat 4.
If I ate at home, I couldn't eat outside. If I ate outside, I couldn't eat at home.
Perhaps the most surprising piece of it all was what I saw in the mirror. Shirts that I purchased just 6 months back had started to hang on my body. I was losing inches, and fast.
The weighing scale now showed 137kgs, a staggering 10kg reduction in body weight just by adding bitter food.
Dirty
or Clean?
Free Analysis
120 days later, I had lost 17 kilos.
My friends were surprised to see me. They would ask: "where did you shoulders go?"
I can actually feel the bones in my wrist now, not just a layer of fat. My digestion feels good and healthy, my energy is up and I don't feel hungry all the time. I don't even feel very constipated.
Keep in mind that there is no real change to my diet. I largely eat home-food, and still eat the occasional vadapav.
Exercise is limited to general walking.
Eating bitter food daily was the only change I made.
Here is a video I took at the time.
What was happening?
The team at Hugg told that bitters trigger a body-wide detox that starts from the gut.
Kalmegh seems to be one of the most bitter leaves around.
Once the gut is clear, hunger, energy, metabolism and weight begins to normalize. Bitter plants also work on the liver and gall bladder- organs responsible for detoxing, breaking down fat and processing nutrients from food.
Will bitter food work on your body like it did on mine?
I'm not sure, but the science is convincing and I am live proof of how bitter food can bring a body back into balance. And when something so simple is so powerful that it can fundamentally change people's lives – it is foolish not to try. I recommend bitter food to almost everyone I meet (actually, they look at me and ask 'how'd you do it?!").
It is natural (one of 6 tastes) and very, very effective.
I've taken the decision to start my day, everyday, with bitter food.
Update (September 2020): I got COVID-19 and went totally symptom-free. Maybe this also had to do with bitter food?
I would not be surprised.