Get rid of constipation fast at home
Want to get rid of constipation fast at home? You've come to the right place.
Senna leaves, isabgol and other laxatives take 8-10 hours to work.
This post outlines a simple 3-step technique ….
…that may provide instant constipation relief in less than 15 minutes.
Dirty
or Clean?
Free Analysis
Step 1: Flex your gut muscles
First, find a flat surface. A yoga mat or a bed will work.
Lie down, face up, and hug your knees like this.
Hold it for a few seconds, and then let go.
Repeat 2-3 times to free your legs.
Now, repeat one more time but this time, hug your knees as tight as you can.
Breathe out, and raise your head to your knees.
Try to hold for 5 counts.
If you can do 5, push for 10.
If you can do 10, push for 15.
Relax, breathe in again.
Repeat one more time.
Here is a guided video for you.
If you want to try something a little more advanced, try this variation instead.
Step 2: Build pressure
After step 1, get a large glass of water.
Heat it until it is warm. That's about 50 to 60 degrees.
If you are doing it in the oven, keep it for 20 seconds.
Sip on it while sitting down. Once you have finished the glass, walk around for 300 – 500 steps.
This will give some time for the water to settle in your stomach.
You may start feeling a bit of pressure.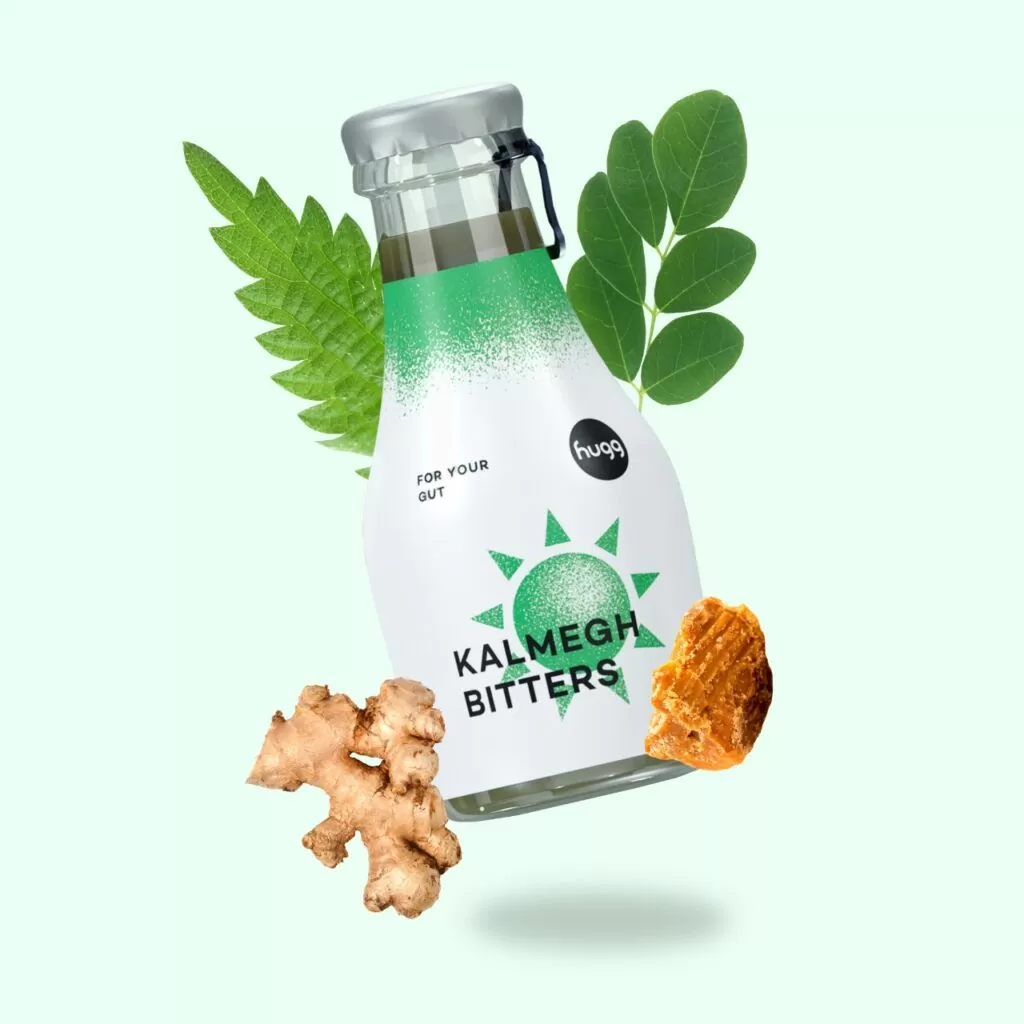 The juice to eat without bloating
❤️ by 300+ nutritionists
If you don't, gently massage your gut in a counter clockwise session.
Right to left.
Note: your gut is roughly an inch around your belly button. That's what you want to target.
There is a chance you'll feel a knot in the bottom left or bottom right hand side.
Gently press down on it. Don't press it too hard – your aim is to just move the knot along your digestive system.
Try to push it clockwise from right to left.
If you feel some pressure, head straight for the bathroom.
If you don't, you still need to head to the bathroom for step 3.
Step 3: Open the gates
If you are using a typical, western toilet, try to find a small stool that helps you raise your knees above your waist.
The position looks something like this.
If you don't have a step stool, you can use an upside down bucket.
Studies have conclusively proved that the human body was designed to poop in a squatting position.
Try it once, and you'll understand how large of a difference it makes.
That's it.
That's the three step technique that has worked for over 80% of people struggling with constipation – chronic or mild.
Just have faith. There is no reason it won't work for you too.
Get rid of constipation fast at home, long-term
If you have a little bit of time, you can try a laxative the night before.
The two most commonly used, natural laxatives include senna leaves and isabgol.
Senna leaves work by contracting the colon, so your waste moves.
Isabgol adds more mass to push your waste. Isabgol side effects can be painful so its's better to find an alternate.
Both are certified safe in small quantities, but will only provide temporary relief.
If you are looking to get rid of constipation at home, permanently, you may want to start by reading this guide.
Is your stomach
clean or dirty?
Find out if your stomach is causing your hair, skin, energy and sleep problems.